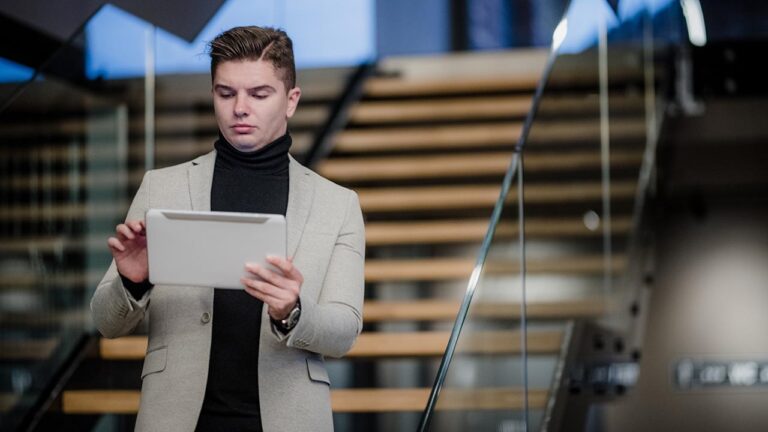 Article Originally Published by 
Think Realty on March 17, 2023
"Whether you are new to real estate or a seasoned professional, there's another "Other People's" you should be leveraging—OPK: Other People's Knowledge."
– Neil J. Timmins
You've probably heard of the acronym OPM: Other People's Money (not to be confused with the 1991 movie with Danny Davito). It's an acronym that's bandied about in the real estate world to refer to the money one can borrow from investors or lenders to increase purchasing power.
Whether you are new to real estate or a seasoned professional, there's another "Other People's" you should be leveraging—OPK: Other People's Knowledge.
I'm a practical and efficient person. I like to maximize my time, so if I can borrow a process, modify an existing system, or learn from someone's experience, I'm going to take what they know and apply it to my business. OPK. If I can do that for free or close to free, that's even better.
In the spirit of practicality, I've put together 28 free (or inexpensive) tools and resources that have helped me acquire and leverage OPK in my real estate business. I've broken these resources into categories for easy browsing. I do not earn any affiliate commission from these recommendations. I just hope you find them helpful!
Podcasts
1. America's Commercial Real Estate Show. Michael Bull is a well-known and respected commercial real estate expert. Every week, he interviews industry leaders and economists who share their insights, forecasts, and tactics for the market. Make sure you pay attention. This long-running show is in-depth and features guests from the Federal Reserve, Moody's, CCIM, and major REITs (just for starters).
2. How to Scale Commercial Real Estate. This podcast, hosted by Sam Wilson, features episodes ranging from 20-40 minutes, making it an easy listen. Wilson covers real estate investing in a straightforward and practical manner. Experienced investors and newbies alike can learn from the helpful tips and stories he shares. His experiences as a passive and active investor give the show depth and range.
3. Commercial Real Estate Investing From A-Z. Steffany Boldrini releases new episodes of her podcast "Commercial Real Estate Investing From A-Z" every week. The title gives it away—commercial real estate from every angle: car washes, interest rates, self-storage, syndications, parking, the Metaverse. You name it, Boldrini's probably covered it. She regularly talks about activities in her own business, and since she's out of the Silicon Valley area, technological innovations are a regular topic.
4. Best Real Estate Investing Advice Ever Show. Joe Fairless is the well-known host of the world's longest-running real estate investing podcast. Not only is it the longest-running podcast, he also posts new episodes daily. Fairless is the co-founder of Ashcroft Capital, which has more than $2 billion of assets under management. In each episode, he interviews a different industry professional. Special episodes are recorded on Fridays in which he shares his thoughts on real estate and personal development.
5. Commercial Investment Real Estate Podcast: CCIM Institute. The CCIM Institute (Certified Commercial Investment Member) provides the gold standard certification for brokers in the commercial real estate world. Get access to CCIM‑level education for free by tuning into their podcast. It features interviews with leading experts and conversations around all things commercial real estate. The stories and perspectives shared are always insightful and educational.
6. The Weekly Take (CBRE). "The Weekly Take'' is hosted by CBRE's chairperson of Americas Research, Spencer Levy. Business, markets, and the economy are common themes. If you are curious about what some of the big institutional people are thinking, this is your podcast. It often covers hot topics or big headlines in the institutional world while making helpful connections for how markets and the economy impact CRE.
7. Real Estate Entrepreneurs Podcast. Ricardo Rosales is an Armed Forces pilot turned real estate investor. He spent much of his growing-up years in Venezuela and has experience in house flipping, rentals, and virtual wholesaling. Born out of the struggle to get his own business going, Rosales started his podcast to share lessons from his experience. Many of his episodes (some in English, some in Spanish) feature interviews with other successful real estate investors.
8. Stuff You Should Know. Put out by iHeart Media, "Stuff You Should Know" covers…well, practically everything: Postmodernism, the Mayans, sneezes, squids, Frida Khalo. Maybe you are the curious type or you need to impress that special someone with random facts. This is your podcast.
Free Newsletters
9. Justin Welsh. Every Saturday, Justin Welsh sends out "The Saturday Solopreneur'' newsletter. Each email takes less than five minutes to read and includes one actionable tip on how to grow revenue in your business. Most of his content is targeted toward online businesses, but his advice can help any business owner. He prioritizes systems, processes, and a tech-forward approach.
10. Morning Brew. Stay on top of the news by subscribing to the "Morning Brew." It's a quick-to-read, daily email that presents top headlines in the news, markets, and more in an easy-to-digest manner. Snapshots of major stocks and a few global headlines will ensure you stay informed.
11. PropertyMetrics Blog. The "Commercial Real Estate Blog" by PropertyMetrics is an educational blog that defines and gives practical examples of terms and metrics to know in the commercial real estate world. The blog posts are delivered straight to your inbox weekly. Each metric is defined and you learn how to run the calculations yourself, get a real-life example, and see how it compares to similar metrics.
12. John Burns. John Burns is one of the most prominent and respected voices in independent research for the U.S. housing industry. Burns Consulting provides paid subscriptions related to metro reports, regional analysis, publicly traded homebuilders, and single-family rentals to name a few. Still, his free weekly newsletter "Building Market Intelligence" provides a high-level overview of topics relevant to the housing industry. In particular, pay attention to the "Burns Single‑Family Rent Index."
13. Berkadia. A joint venture between Berkshire Hathaway and the Jeffries Financial Group, Berkadia is a leading provider in the commercial real estate industry, including full-cycle asset servicing for multifamily and commercial real estate clients. Berkadia's "Beyond Insight Series" is a newsletter that delivers data-driven economic and market information relating to commercial real estate. In addition, Berkadia regularly hosts free webinar series to discuss forecasts and trends.
YouTube
14. Break Into CRE. This is a YouTube channel from Justin Kivel, who is popular for his commercial real estate education and modeling courses (over 50,000 students) that teach the basics of real estate investment analysis. He posts about once a week and covers topics from Excel, formulas, terms, news, and advice. Check out his free and value-rich "Crash Course" if you want to get a taste of what his full course offerings are like. Get it here: Crash Course
15. Tyler Cauble. Nashville developer and commercial real estate guru Tyler Cauble is a helpful resource for commercial real estate education. His succinct videos concisely walk you through strategy, due diligence, and much more. Plus, the graphics in his videos helpfully illustrate the topics, making it easy to absorb concepts.
16. Greg Dickerson. A real estate expert, Dickerson's channel content is a mix of personal finance, business strategies, leadership, real estate development, and investing. He is also a high-level coach for entrepreneurs and investors, so his free video content is a must-watch.
17. The Al Nicoletti Show. Nicoletti has a big personality and he brings that to his YouTube channel. As a practicing lawyer, he provides a unique perspective on real estate investing. His niche is probate law. His videos teach you how to buy and sell real estate and navigate complex real estate litigation. His interviews with top investors are inspiring. Check him out for great educational content and a good laugh!
18. Graylan Stewart. Stewart owns and runs a 100% virtual wholesale real estate company. The videos on his channel provide practical training (usually in 20 minutes or less) on lists, marketing, leads, and how to operate a wholesale business. He also gives insight into the inner workings of his own business, the challenges he faces, and how to apply what he's learned in his own business.
19. How the Economic Machine Works. Ray Dalio is the founder and genius behind Bridgewater Associates. He's a billionaire whose hedge fund has made its clients more money than any other in history. He has a YouTube channel "Principles by Ray Dalio." This 30-minute video answers the question "How does the economy really work?" It will probably teach you more than a four-year business degree did in less time and with greater accuracy. A must-watch.
LinkedIn
20. Ben Meer. Meer runs along the same vein as Justin Welsh. His content is heavily focused on personal development: productivity, systems, tech stacks, and power habits. Meer studied systems thinking at Cornell. His posts help you build better life systems to set you up for success in your business and personal life.
21. Anthony Walker. Capital raiser and multifamily syndicator Anthony Walker inspires you to think big and become financially free. He posts consistently with tips, tricks, and quick insight to increase your commercial real estate know-how. His content is thoughtful and easy to understand. Since his company manages more than $100 million in apartments, there's a lot to learn.
22. Jeff Feldman. Feldman is in the business of commercial real estate debt and capital. His content is no-fluff and to the point. Often tying in economic reports and metrics, his posts are data-driven and intelligent. If you want someone to make quick connections for you between what's going on in the debt markets to real estate, check out Feldman's LinkedIn profile.
Instagram
23. David Olds, REI. If you often find yourself scrolling Instagram, at least make it educational. Olds has been in the business for more than two decades. He's a real estate investor based out of Chattanooga, Tennessee. Wholesaling is his bread and butter, not to mention rentals, property management, raising private money, and a remote TC business. One of his mottos is "simplicity is scalable."
Books
24. Confessions of a Real Estate Entrepreneur, James A. Randel. If you are interested in real estate or have dabbled, this book is for you. Randel shows you how and why you should take real estate investing seriously. He is not about getting rich quick. A lawyer and investor himself since 1980, he's seen it all and can distill complex subjects with ease while not understating the risks involved.
25. The No-Quitters Guide, Nathan Brooks. A seasoned real estate investor, Brooks faced bankruptcy in 2008. He rebuilt his real estate business into an eight‑figure portfolio. This book not only gives you stories from his career but also helps you take a deep dive into your motivations, challenging you to ask "why" and building goals for long-term success.
26. Winning Through Intimidation, Robert Ringer. Its title well summarizes this classic sales and personal development book. The basic premise is that the results someone achieves are inversely proportional to the degree to which they are intimidated. Have a positive attitude, make sure that what you are doing is always relevant to your goals, and leapfrog over average. In any exchange, someone is going to come out with a win. Set yourself up to be that person.
27. What Every Real Estate Investor Needs to Know About Cash Flow, Frank Gallinelii. A lot of people are interested in investing in real estate. Not everyone has the financial knowledge to turn that interest into real financial success. Veteran real estate investor Frank Gallinelli presents the must-know calculations you need to assess property value, measure cash flow, and calculate your returns. Make sure your deals make sense by using the proven calculations he details in this book.
28. Tax Strategies for the Savvy Real Estate Investor, Amanda Han and Matthew MacFarland. Last but not least: TAXES! Taxes may not be fun or sexy, but they are inevitable. Real estate investors need to know how to navigate and maximize tax benefits. This book by CPAs Han and McFarland is a practical guide to help you do your taxes, set up ongoing procedures for the next tax season, and maximize deductions.
That's the whole list. I hope you find these resources helpful and educational. OPK is everywhere you look. Most of it's free or nearly free. Take advantage of what's immediately available to you and you'll be shocked by how far you can get.