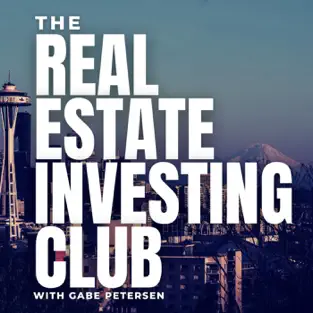 In this episode of The Real Estate Investing Club, I interview Neil Timmins, A true visionary, dreamer, and problem-solver, Neil J. Timmins is on a mission to make a deep personal impact in the lives of his team members and business partners. Neil is committed to establishing a lasting legacy through his work as a real estate investor and mentor.

Neil has been in real estate for nearly 2 decades. He started as a traditional real estate agent with RE/MAX where his team was recognized by the Wall Street Journal as a Top 100 team; he was the #1 RE/MAX Agent in Iowa by 29. Over the course of his career, Neil has been involved in over $300,000,000 in real estate transactions. Neil's portfolio depth includes assets ranging from houses to industrial properties. The business currently conducts wholesale, wholetail, and fix/flip transactions.
Recently, Neil and his team launched the Legacy Impact Partner Program where they partner with fix and flip investors from around the country. Neil's team brings capital to fund and fix rehabs, operational expertise, and years of experience catapulting their partners business to new heights. Neil Timmins is a real estate investor who has a great story to share and words of wisdom to impart for both beginning and veteran investors alike, so grab your pen and paper, buckle up and enjoy the ride. Want to get in contact with Neil Timmins?
LinkedIn: www.linkedin.com/in/theneiltimmins
Youtube: https://www.youtube.com/channel/UCcRylUzdw-qsltbYBDPvSdA